Supply chains need better infrastructure because data is siloed, hindering operations & analytics
We help future proof your supply chain and operations!
What solutions do we provide?
Supply chain traceability & visibility tools
Get access to the raw material/product information your current ERP system does not have from partners.
More info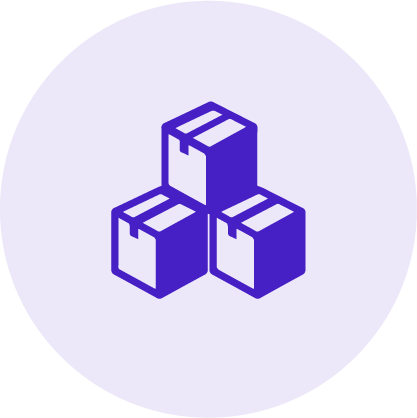 Demand predictions / Inventory visibility
Reduce inventory and increase your profitability while still guaranteeing deliveries to your customers
More info
Consulting and strategic advice
We want your business to keep performing for decades by helping you get access to the latest technologies
More info
We enrich your existing platforms and production lines with new technologies such as:
Blockchain/Web3

Smart contracts

Supply chain wide applications
We guarantee continuity of your existing systems and production lines
Powered by the ultimate Multi-Layered privacy preserving Web3/blockchain infrastructure for Supply Chain and Real-World Asset use cases
Learn more about Unova-Mainnet
Unova blockchain explorer
Send data to your enterprise node in two simple steps!
Get access to the information that your ERP system does not give you yet!
ESG regulation and reporting obligations are changing fast, support your claims with Hubwatch!
More info
Advice & consulting services
Are you worried about not having the right data available in your company production process? Schedule a meeting, we have the operational technology partners that can help you!